Oaklea Montessori
Colchester, St John's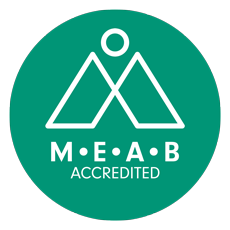 Oaklea Montessori assumed responsibility for this setting in September 2017. As the nursery is under new management, we are adapting our service to better meet the needs of the community and meet the high standards of the other Oaklea settings.
We are twinned with an accredited Montessori nursery providing quality childcare & education which is affordable, accredited and accessible for all children.
Accessible
We are in the process of transitioning to a full day care setting and are currently open from 8:30am to 5:30pm on Wednesdays and Thursdays and 9am to 4pm on other weekdays. These hours are under review and will soon be extended further

We provide childcare from two to five years old

We are conveniently situated just off Ipswich Road, Colchester, which is on a bus route

We are for all families living or working in Colchester or surrounding rural areas

We work closely with the Essex Child and Family Wellbeing Service to support families
Contact Us
For all correspondence:
Oaklea Montessori CIC
Mayes Lane, Ramsey
Harwich, Essex
CO12 5EL
Tel: 01255 880135
email:
​
Our St John's location:
St John's Community Centre
St John's Close
Colchester, Essex
CO4 0HP
Tel: 07925 104208​
Affordable
We provide free childcare for all three and four year-olds and eligible funded two year-olds within our 'core' hours

Wrap-around care is priced affordably with no top-up fees

We are a Community Interest Company, a not-for-profit business from which any surplus is invested in the community
Accredited
Our Sister nursery is accredited by MEAB. Please read our report for more details

We are totally committed to Montessori principles and practice

We provide highly trained staff and train all permanent members of staff in the Montessori approach

We are caring and nurturing with high staff:child ratios
We have now extended our opening hours to provide full day care to 5:30pm and through the school holidays. Our new opening hours are currently being trialled on two days each week (Wednesday and Thursday). These will be extended further in September.
Oaklea Montessori Community Interest Company Copyright © 2018
All images, design, text and other content copyright Oaklea CIC unless explicitly stated. All rights reserved.
All images with children are used with parental permission.